Communication Tips to Make You a More Successful Property Manager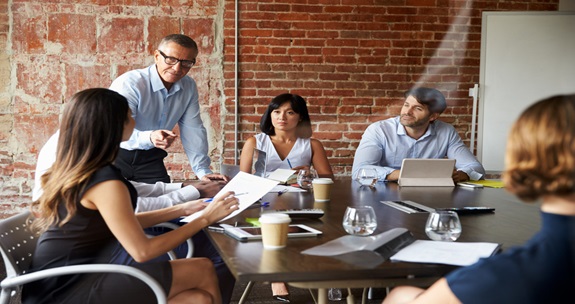 In other to be a successful property manager in St Louis, you will need to save significant time and hassle by streamlining communication with the use of emails or face to face meetings with property owners and tenants.
Below are some communication tips to help property managers to communicate effectively with clients.
Embrace technology
The latest software suites in property management can help you save time on renewing agreements, reporting issues, tracking of maintenance and so much on. When it comes to communicating with your tenants, a portal for tenants gives your tenants an easy and quick way to make contact with you, while documenting and tracking all the corresponding for each exchange. As a property manager in St Louis, you will love the time saved managing documents and requests, while your tenants will love the 24/7 availability.
Make time for in-person interactions
While you will save time and energy with a tenant portal, meeting with tenants in person should be neglected. Without face to face communication available, your tenants may feel you have taken a detached approach to managing your property, no matter how you respond attentively via digital means
You can develop a more trusting and stronger working relationships from the very start with tenants by scheduling a meeting to cover the details of the lease in person rather than just sending the documents via email. This allows tenants to seek clarifications, ask questions and interact effectively, which will create confidence when approaching you for future matters. When the rental agreements are thoroughly reviewed with a new tenant you can protect yourself from issues that may come up later on.
You can also use this approach for vendor partners and property owners. Ensure you sit down with property owners to discuss each tenant and go over reports. Outline the processes for maintenance, rent collection, and discuss any important issues that you would like to address.
Your reputation can be strengthened or damaged by your vendor partners. Ensure that you take time with your vendors, maybe on a quarterly basis. This allows you to discuss things such as process improvements and response times openly.
Save time for your internal team
While owners and tenants are your main priority, ensure you maintain protocols for consistent communications with your internal team members as well
Meeting with them weekly, even for as short as 15 minutes, provides you with opportunities to discuss any concerns with team members. Also, meeting with team members weekly provides the perfect venue to train them on the new processes or to review the reports that are relevant with your entire team present. Provide an outlet for everyone to share their works and what needs to be improved within the organization will strengthen your business and your teams
In conclusion, every problem you encounter as a property manager cannot be solved by a single communication strategy or platform. However, when you rely on a diverse set of complementary methods, then your team members, property owners, and tenants will have access to an option that suits their needs.
For more information, reach out to St. Louis Property Management at https://stlouispm.com.