Your Ultimate Guide To Property Maintenance Services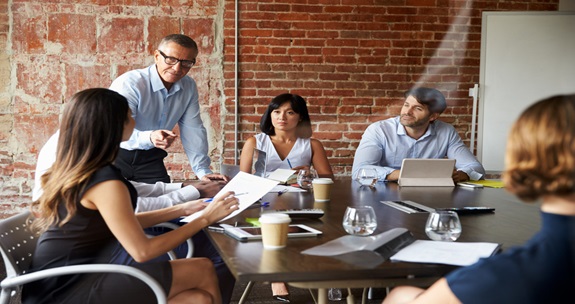 Every rental property owner's primary goal is to keep their property's value up and their residents safe and sound at their rental unit while they are satisfied. To ensure that, maintenance of your property is crucial, and no one is responsible of the property's maintenance but the owner itself. Therefore, to facilitate your residents with their needs for their rental unit, the maintenance services must be top-notch. St Louis Property Management at https://www.stlouispm.com/ provides maintenances services that will help you be on top your property maintenance services.
However to avoid running into potential risk that might root from poor maintenance of your property, you must plan out a proper maintenance plan. A research conducted by https://www.stlouispm.com/ concluded, that the primary renter dissatisfaction emerged from the poor maintenance of the property.
Why Are Property Maintenance Services Important
Other reasons for why you should pay attention to your property include:
Your property will lose its value if it is obvious to the residents that the property is in fact unmaintained. Residents would likely want to get their property's look to align with the price they are paying for it. Maintaining your property where it requires maintaining will spare your property from getting devalued.
A maintained property will keep the residents satisfied, ensuring that they won't leave a bad review of your rental unit.
Instead of waiting for an unfortunate turn of events for your property, it is wise to check where the property may require maintaining. You may run into serious hazardous risks if your aren't vigilant enough.
When you are on top of the maintenance services of your property, it would put a far lesser burden upon you on a long run. Surely, you have a lot of work to do and being negligent will only put you more at risk.
Tips To Premium Property Maintenance Services
Be Responsive
It is essential that you are quick to respond to the concerns of your renters. It will not only show your responsibility and vigilance towards your property, but residents satisfaction will be guaranteed. You will be spared from your timely inspections of the house, and address the repair quickly. This will also allow your inspections easier and will not put a lot of work load during fixation of other potential weaknesses.
Get An Emergency Maintenance Contact Ready
Residents will only call you, as you are the sole responsible for the property they are residing in. in case of any mishap, you are expected to be called at any hour of the day. Some problems may be emerge at off-hours which need immediate response from your side. Thus, always have an emergency maintenance contact ready at all times, for it may come in handy any time.
 Frequent Inspections
Timely inspection will ensure that there are no potential risks in the property that the residents might run into.
Tracking And Handling Of All Expenses
In case you don't have a maintenance software program, you're going to have to handles all expenses manually. Making sure that the contractors are paid on time will spare you from getting worked up regarding poor maintenance of your property in the future.