3 Strategies to Boost Employee Retention in Property Management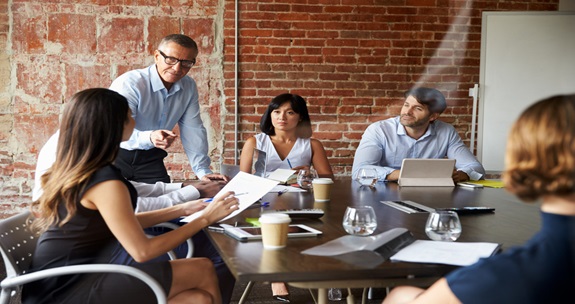 Employee retention has become a major issue in this competitive world. It's time for the property management industry to take a serious look at this issue.
By focusing on career development potential, giving employees opportunities to learn new skills, and supporting them during the on boarding process, your property management company will be able to retain the talent.
To build a workforce of employees who are empowered to provide excellent customer service, you'll need to start by providing all the tools, resources and support they need to succeed. Since they highly value the opportunity to learn new skills and grow into more senior management positions over time, you'll need to create a company culture where they can advance their careers.
If you're like other property managers facing this challenge, you may know that your business should make these changes to improve employee retention, but you aren't sure how to get started. Based on recent research, here are three ways employers often fail their employees, and tips for overcoming these challenges before your top talent looks for opportunities elsewhere.
1. Career Path
It is important for employee retention that you spend time with your employees during the on boarding process getting to know your new hires. Where do they want to be in three years, five years, and ten years? Work on designing and describing clearer career paths. Think about how you or other leaders within your organization made progress toward career goals, and help your employees see the next career milestone that they can achieve if they put in the work. Don't wait to do this until their annual review — make career mapping part of the orientation.
Give each new employee a company chain of command chart that shows all roles within the organization from entry-level support workers to top management positions. Together, create a list of short-term goals that create a personal path toward the ultimate position desired.
2. Growth Opportunities
Make sure your company supports professional development goals. One way to do this is by creating an internal mentoring program. In-house training programs, practiced in St. Louis Property Management ( https://www.stlouispm.com/) that familiarize employees with on-site technology, property management software, departmental processes and role-specific duties are excellent tools to give staff confidence.
Another sign a company cares about career advancement is adding tuition reimbursement to the benefits package. Explain what skills or knowledge an employee will need to take the next step on their career path. Maybe it's by taking classes, acquiring industry licenses or credentials, or attending professional development workshops. Consider budgeting some money to support them in reaching these goals. After all, career development costs money, but turnover is even more expensive.
3. Supportive Company Culture
In addition to the tech tools your company offers, also review the company perks package. Here are a few considerations that will help improve employee retention:
Competitive salary
Flexibility to work from home or while traveling when necessary
Generous sick and paid time off policy.
Ultimately, employee retention is a problem that can be solved if your organization is willing to make a few important changes.
To avoid losing talent and incurring the high costs of employee turnover, you'll need to create a culture that supports professional and personal growth. Encourage feedback. Provide excellent training and technology to make work more efficient. Ask your employees what will help them manage their workload better and reduce job-related stress.
By taking some time to figure out what your employees need and what changes the company can make to support their goals, your organization will also be more likely reach its own goals in the long run.